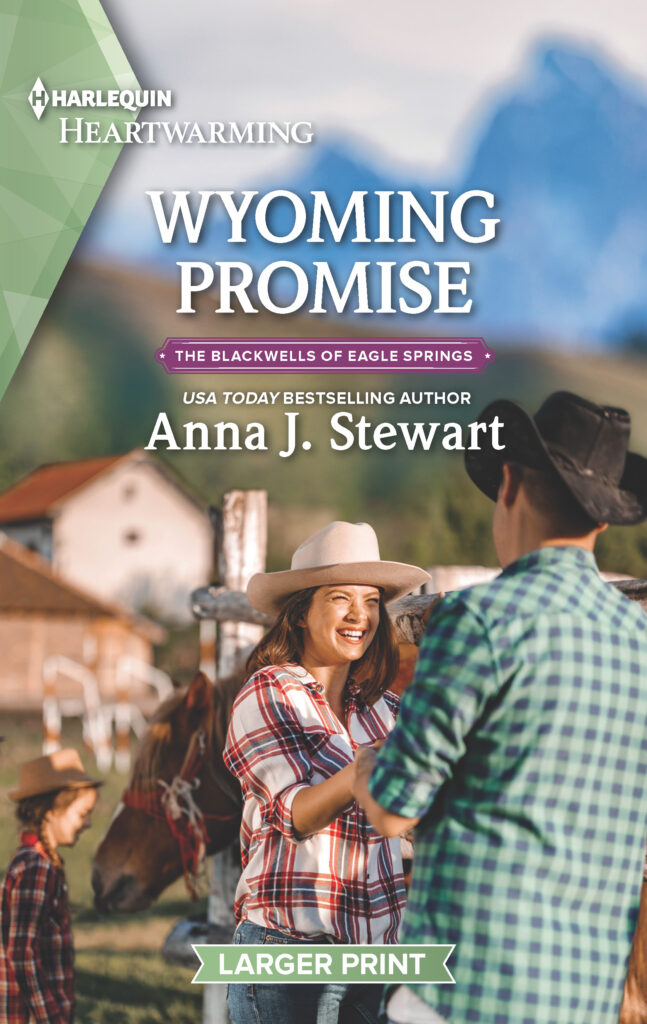 The Blackwells of Eagle Springs #1
July 26, 2022

Available in: Paperback, e-Book
Wyoming Promise
Book 1 in The Blackwells of Eagle Springs

A reunion with a twist…
May save the day!
After a near-fatal day on the job, firefighter Ryder Talbot's finally back in Eagle Springs, Wyoming, and ready for a new start with his daughter. Seeing Corliss Blackwell again stirs up old feelings he tried to leave behind. Now that Corliss needs his help to close a deal on a loan that will save her gran's ranch, can he finally prove they're worth taking a chance on?
First in a brand new Blackwell family series.
Book 2: A Wyoming Secret Proposal by Amy Vastine (9/22)
Book 3: Wyoming Rodeo Rescue by Carol Ross (10/22)
Book 4: Her Favorite Wyoming Sheriff by Cari Lynn Webb (11/22)
Book 5: Wyoming Christmas Reunion by Melinda Curtis (12/22)
"If you want something that will lift your spirits and bring a smile to your face, this is the novel for you."
~Top Pick, 4-1/2 stars, Harlequin Junkie Book Reviews (read the full review here)
"The story is told with humor, including the great bickering between the characters, and there are great plot twists. Although a few are unresolved at the end of this book, concluding with an unexpected cliffhanger, that will be continued in Book 2.  If the other authors write as great a story as Stewart, readers will be in for a treat."
~Elise Cooper, Military Press (read the full review here)
"Anna J Stewart writes about characters that become real right before your eyes... Once you finish devouring this story, you will find yourself with a huge lump in your throat and tears in your eyes!"
~Susan Loves Books (read the full review here)
"What a great start to a new series. This was a story of resiliency, family, friendship, love and hope that will keep you entertained from the first to last page!"
~5 Stars, Joyce Stewart Reviews (read the full review on GR here)