Join me in NOLA for BookLoversCon!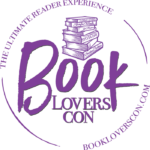 I'm heading to New Orleans! Woohoo! I'm so excited as this will be my first trip to this fabulous city made even better by the fact it's for this fabulous reader-focused convention. You can register for the five-day event by clicking here. Be sure to check back here and on the BookLoversCon page for information on all the fabulous events that will be taking place. 
Mark your calendars, Book Lovers Con is coming to New Orleans May 15 – 19, 2019! Designed with readers in mind, Book Lovers Con is the place to meet your all-time favorite authors, discover new-to-you authors and forge relationships with fellow Book Lovers. From our Welcome Jazz Festival Kick-Off Party to our Farewell Brunch, our program provides ample opportunity for readers and authors to connect!
We want BLC to be a valuable experience for attendees, one that will create cherished memories you'll reminisce on for years to come. Readers will enjoy many opportunities to interact with their favorite authors and connect with new authors. Because we want to make sure everyone has a chance to meet, author registration slots will be limited.  It's the perfect environment for book lovers to mix and mingle, affording authors the opportunity to sit and chat with a new group of fans each day! 
Full five-day passes cost $395 per person. Every registered author attending Book Lovers Con will enjoy the opportunity to participate in at least one to two events, enabling them to mix and mingle with readers. Many amazing authors have already agreed to join us, visit our author page to see who you can meet in New Orleans!
---